How to Choose a Domain Name: The Fake Board Game!
By Nicole Heymer | Nov 4 2014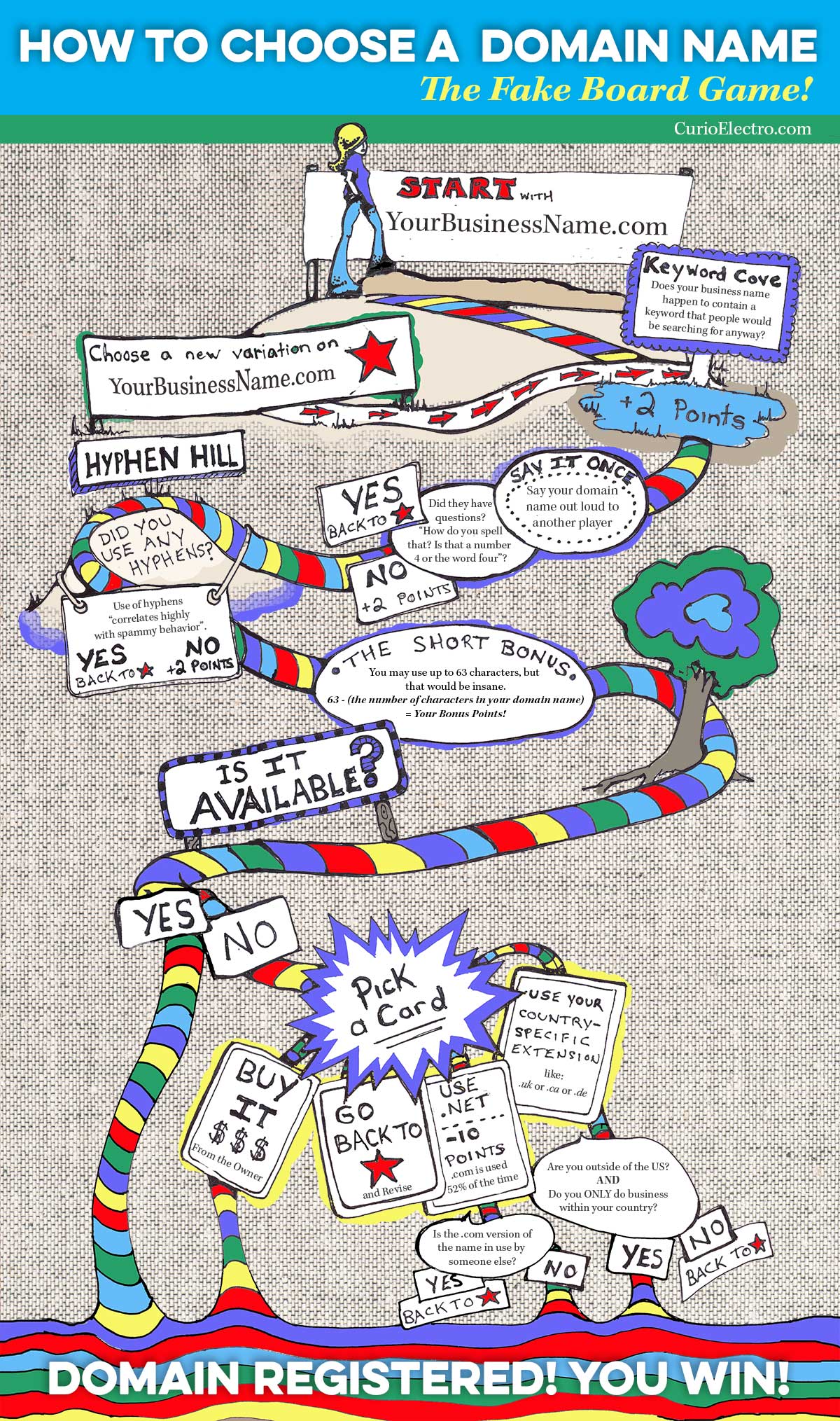 How to choose a domain name?
It's hard in 2015, but it can be done. (Oh, to go back to like 1997 and register every single word domain name available.)
View the big version here.
Sources:
http://moz.com/learn/seo/domain
http://w3techs.com/technologies/overview/top_level_domain/all