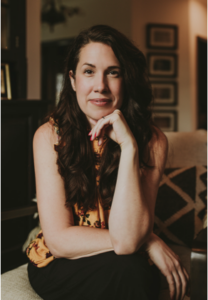 Hi. I'm Nicole, founder of Glory & Brand.
Are you ready to bring your brand to a wider audience? We have a plan.
We can help define your voice, uncover what makes your brand memorable, and unlock new ways to bring your services to the clients searching for exactly what you do.
Every method we use is straightforward, down-to-earth, and free of vacuous business jargon. No "synergistic solutionizing for innovative impactfulness" here, just smart strategies, creative work that captures your aesthetic, and thoughtful plans devised to support and elevate your business.
YOU…
Have amazing services and a brand that deserves more reach. You are ready to create a unique brand voice and express what you do with the right messaging to the right people.
Know your digital presence is a key part of your reputation as a business. You want a website that goes beyond beautiful design. Your site needs to be a well thought out, cohesive experience that gets things done and speaks on your behalf.
Understand that—in the end—you don't need "a new website". You need more clients. And to get them you need a site that's designed and built on a foundation of digital expertise. You want an online destination that's optimized for search engines, responsive on all devices, and incorporates up-to-date industry knowledge on providing the best user experience.
WE…
Founded in 2011, we've grown into a leading resource for businesses seeking smart practical digital branding that gets results. We are experts in curating brand voice, defining the aspects of your business that will draw in new clients, creating compelling websites, and thinking through what happens after they go live.
Know how to cater to a multitude of industries and clients at every stage in their development. Whether you're a small business or a well-established institution, we've worked on everything from nationally known interior design firms to local custom home builders.
We've got range. We can build a done-for-you, semi-custom website or an anything-goes full-custom creation. We can keep it expertly simple OR we can layer in unique, results-driven functionality under the hood.
Our philosophies and processes have been featured in print, on podcasts, at conferences, and as a part of branding workshops. We are so much more than a design shop that builds sites, we are the thoughtful custom branding experience that your business deserves.
Ready to evolve your business and establish a web presence that makes things happen? So are we. Let's get to work.