Behind the Scenes: A Conversation with the Owner of Anthony Lawrence-Belfair
By Nicole Heymer | Jul 17 2015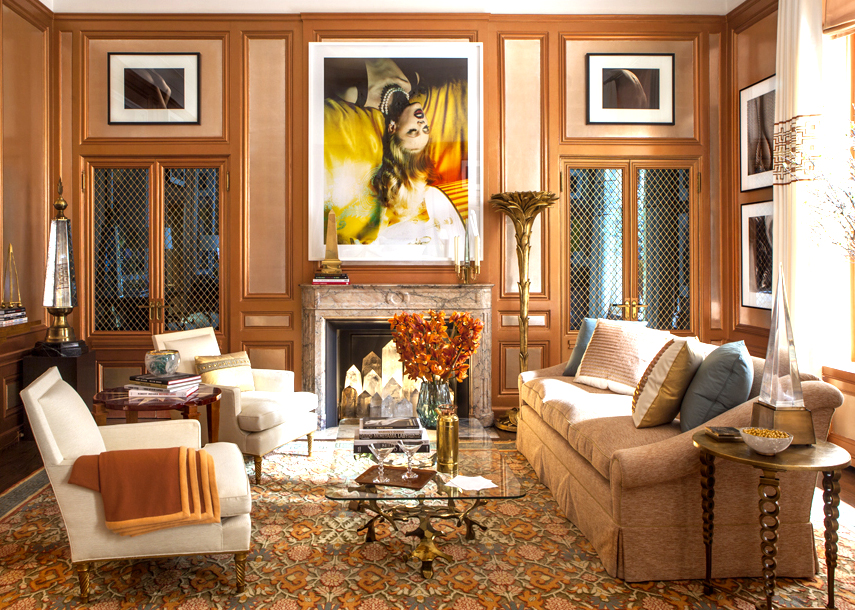 Let's say you fell in love with a single dining room chair that was made decades ago. It's ideal in every way—except that you need five more just like it.
This is how I first heard about Anthony Lawrence-Belfair—furniture designer, upholsterer, and maker of custom draperies. Among other things, they can turn one chair into six by replicating it. The company works with some of the most acclaimed interior designers and is regularly featured in publications like Elle Decor, Architectural Digest and the like.
The following is an interview with Joe Lawrence, owner of Anthony Lawrence-Belfair and Grandson of the founder. Ever wonder how a company like this finds talent? What their favorite projects are? Mr. Lawrence was kind enough to share.
Let's start with the most basic question. What does Anthony Lawrence-Belfair do?
ALB is a full service, to the interior design trade, custom heirloom upholstery and by-hand curtain workroom. We're privileged to work with many of the very best design professionals in the New York area, as well as designers from across the United States and points beyond.
Because we work with a well established and celebrated clientele, our work has been featured in every national shelter publication, with a near monthly mention in Architectural Digest.
How did the company get started?
The company was established by my Grandfather and Father as Anthony Lawrence, 40 years ago in Greenwich Connecticut. From our humble beginnings we have grown to a firm with nearly 70 employees in our new 60,000 square foot, state-of-the-art facility conveniently located just across the 59th street bridge in Long Island City. We acquired Belfair curtains 20+ year ago, adding soft treatments to the services we provide.
People often ask how we managed to establish such a large firm in a fairly short amount of time. The answer in one word? Craftsmanship. Craftsmanship accompanies every detail in our workroom. It embraces comfort and assurance. It entails artistic tradition and great design. Craftsmanship is one of the defining qualities of Anthony Lawrence-Belfair and all of our products. Steeped in a tradition of custom, hand built furniture, ALB hasn't lost this value through time, we have built on it, standing out even in the days of mass production. With every piece of furniture, and every curtain treatment, ALB delivers customer satisfaction with custom craftsmanship.
Tell me a bit about how you, Joe, began in the business.
Like many children born into a family tradition, I began learning the fine point of the upholstery craft at an early age. Starting by sweeping out the shop after school as a youngster, and slowly acquiring technical skills along the way, I became what one might consider a master-craftsman. People often find it surprising to learn that it can take as long as a decade to master every detail of the process of crafting fine upholstery—and fine curtain making for that matter—but that's the truth.
I feel incredibly fortunate to have had such patient men in my Grandfather and Father, among others, from whom I learned my craft.
With so much of what you make being hand-carved and hand-stitched, you require real precision and craftsmanship from your employees. How do you find new talent?
That's an interesting question—and frankly it can be quite complicated. First I will say that we've been very fortunate with employee loyalty; many of our upholsterers and seamstresses have been with us for a decade or longer.
But finding new craftsman to join our team is usually done by word-of-mouth; we hear of someone whose level of expertise might fit our standards, and we bring them in. And when we're considering adding someone to the staff—as with most workrooms—we have what might be called an 'audition', where someone's skills can be assessed. It's easy to tell when we've found a good match for our firm, and we're always happy to bring a talented individual into the ALB family.
Tell me about a favorite project. There must be a few that stick out in your mind.
That's rather easy! In 2014 (coincidentally the year we moved to our new home in LIC), we had the distinct privilege of working with 6 designers in crafting upholstery and window treatments for the annual Kips Bay Decorator Showhouse. Now we've had our work in a great many Kips Bay events—but working with Alexa Hampton, Markham Roberts, Ellie Cullman, William T Georgis, Ed Lobrano, and Juan Montoya gave us the opportunity to show our commitment both to our clients, and to this important charitable organization that serves the underprivileged youth from the Bronx neighborhoods of New York.
Having been held in one of New York's best known historical mansions, the spectacularly scaled rooms of the Villard Houses on Madison avenue were a perfect foil to showcase our work. Of particular note was the remarkable 17 foot long serpentine sofa we were asked to build and upholster for Juan Montoya (and the equally grand-scale curtains in his room), and a room full of curtains and furniture for Alexa Hampton – who carries on the storied legacy her famous father Mark Hampton established.
You're known for replicating furniture. Have you ever encountered a design or a piece of furniture that you couldn't reproduce?
Before we moved to our new facility, we were limited by the constraints of space in a Manhattan office tower; and while we had some capability to produce furniture frames and reproduction pieces, we were indeed limited, and were forced to subcontract some of our wood work.
In foreseeing the wish to bring all the manufacturing capabilities under one roof, we set up an incredible state-of-the-art, 15,000 square foot cabinetry workroom complete with a computerized CNC router—which gives us limitless possibilities. The machinery insures not only that we can cut lead-times by doing all the manufacturing in-house, it also allows us the ability to produce an unlimited number of matching pieces with nearly a zero tolerance for differences.
We also made space for a fully exhausted spray booth, large enough to finish more than a dozen frames in one pass. In the end, this level of vertical integration allows us to be in control of the entire manufacturing process—from design conception through to the finished piece ready to be blanket wrapped and delivered.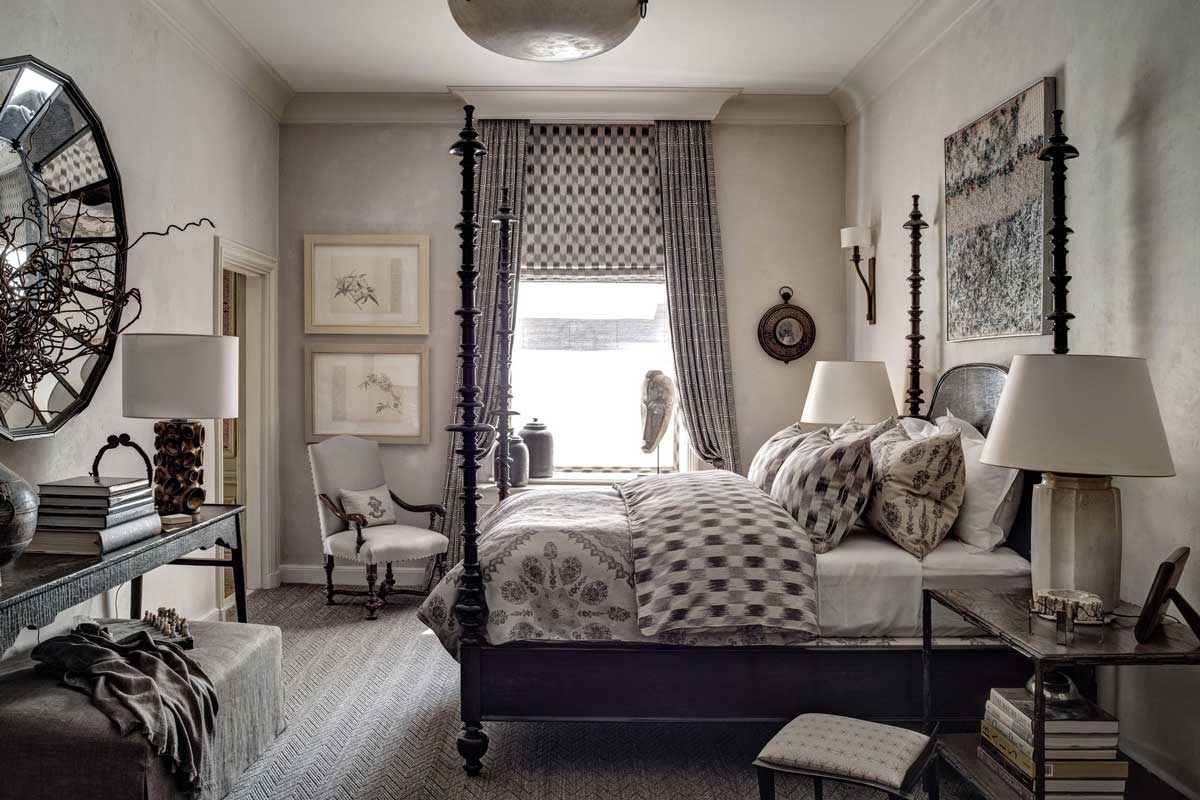 Do you have a dream project? Something that you've always wanted to make or replicate? A designer you've always wanted to work with?
It may sound a bit immodest, but the truth of the matter is we've worked with some of the very best design minds working today—on spectacular projects from Park Avenue to Sagaponack and beyond. Of course that's not to say we don't have aspirations to work with other designers; we're always on the look out for new business as is true with most business owners. One thing we're particularly happy to do is to work with young up-and-coming designers—as new and fresh ideas are part of what sustain my enthusiasm for my work.
You must have the most well-decorated house. What kind of furniture and draperies have you chosen to have in your own home? Just curious.
I'm not sure it's the most well-decorated home. That said I have produced upholstery pieces and window treatments for my family. But you'd be surprised. We have reserved taste in furniture—perhaps because cleaner lines and austere silhouettes never go out of style; that's always been important in my family.
The truth be known I still have a pair of chairs that my grandfather made more than 45 years ago in my bedroom—and they are in as great a shape today as when he produced them. That's one of the remarkable things about heirloom upholstery—it's an investment in your future, and your families future. We're proud of that.